The Most Romantic Places in the World
| by Assia A. |
| Last Updated April 3, 2023 |
Traveling the world will give you enjoyable experiences in your life, but there is something beautiful and special when you travel with the one you love. You can finally rest your head on the plane mate beside you, and you have a partner to explore the most romantic places in the world with.
When picking the perfect destination for your romantic escape, you'll want to think about which aspects are most important to you and your partner. Some might prefer an adventurous getaway with lots of exploration, others might want lots of time to relax in a romantic place.
We've gathered some of the most romantic destinations for your consideration, from a country where you don't have to wear shoes (Seychelles) to a city that glows at night (Paris), there are many charming places to consider.
We have compiled a list of the most romantic destinations in the world for couples seeking a getaway built for two.
Paris, France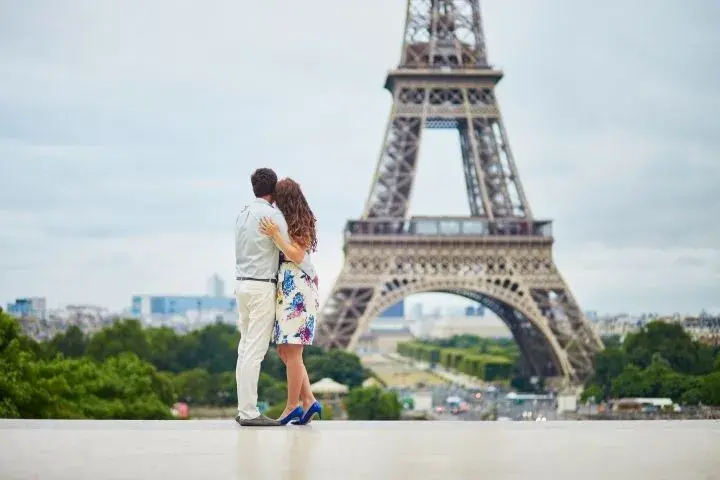 What's not to love about Paris? The capital of France is the perfect romantic destination for couples, with enchanting streets, cafes, the scent of freshly-baked-croissant, and landmarks offering the perfect backdrop for lovey-dovey photos.
Whether you're looking for romance, a romantic escape, or a day of pampering, Paris is a city that will leave you spellbound.
From the most famous love-drenched landmarks to the most luxurious and sophisticated resorts, there's a world of choice when it comes to romantic getaways in Paris.
It is home to the world's most famous landmarks, from the iconic Eiffel Tower to the Pont Des Arts bridge outside of Notre Dame. At night, enjoy the luxury of an Airbnb or splurge at one of the most sophisticated and luxurious resorts in the world.
Take advantage of the fact that Paris is one of the most romantic cities in the world, and rent bikes as a transportation mode to tour the city, get a little naughty as you tour the many romantic parks and sneak in a kiss. When the weather turns cold, you can explore the many museums that are filled with classic and modern themes.
Venice, Italy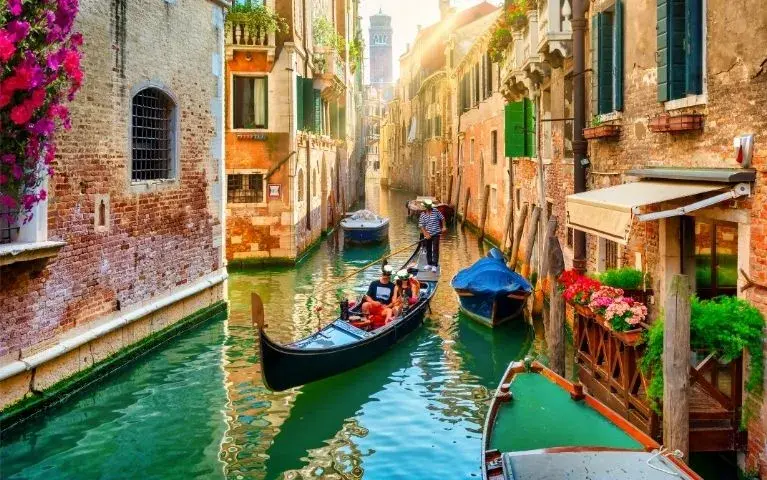 Venice has been described as the most romantic city in the world. It's a magical place to visit, and the ideal backdrop for Romance. A city that charms hearts through the centuries with its outstanding artistic heritage and iconic settings.
You will fall in love with this romantic city, it has been in the spotlight for its romantic canals, winding streets, small islands, architectural elements, and romantic waterfront. All these create a perfect atmosphere for those who wish to bask in love.
The Ponte dei Sospiri is also known as the Bridge of Sighs and is a popular attraction for romantic couple kisses, as the legend says "couples that kiss under the Bridge of Sighs stay together forever". If you and your partner are looking for a magical gondola ride, then this is the perfect spot.
While you're exploring Venice hand-in-hand, you'll see nods to the Renaissance Era, as well as Gothic landmarks, and admire the Rialto Bridge, a marvel of engineering.
Read More:
Top-Rated Tourist Attractions in Italy
Santorini, Greece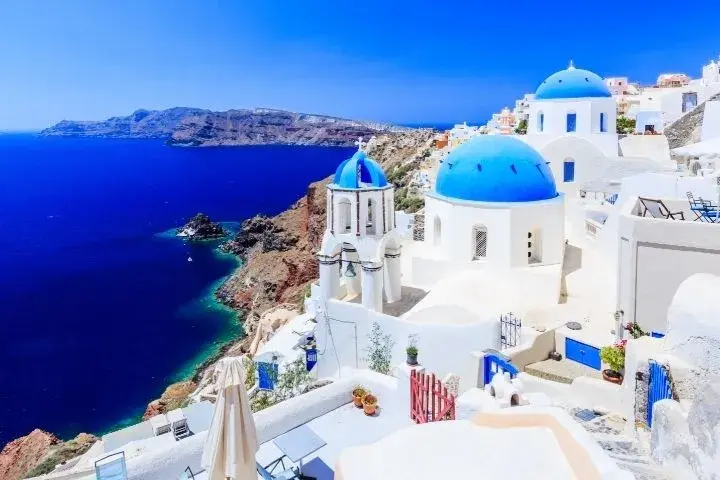 Santorini is a stunning Greek Island and a popular honeymoon destination that makes falling in love with your partner so easy, and also with the island itself.
The island was formed by huge volcanic eruptions thousands of years ago. It offers tourists a unique blend of ancient history, natural beauty, and modern architecture.
This place is a true haven to visit with your loved one, with its beautiful azure blue sea, blue-domed houses, and white-washed buildings, it is a delight to behold.
You can explore the breathtaking Caldera, volcanic beaches, and lunar landscapes, and experience some great memories.
Santorini's azure waters are the main reason many newlyweds choose this Greek island. The view from this watery haven is spectacular, especially at sunset, with the pink, orange, and golden sky.
It's a popular destination for newlyweds and is still incredibly romantic, but you won't be the only one enjoying Mother Nature's spectacular nightly display.
If you visit Santorini, you will find that many of the boutique hotels, restaurants, and other amenities are built into the jagged cliff sides. Don't be surprised if you end up on someone's roof while you're touring in town.
To get the most out of your time on this beautiful island, consider renting a car, or hiring a taxi service. If you're feeling more adventurous, rent a scooter, which will give you the opportunity to stop at a scenic lookout and take in the views.
Krabi, Thailand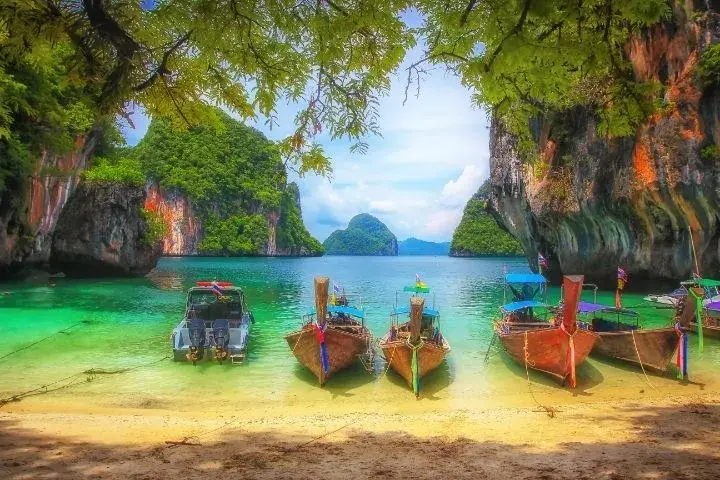 Thailand is one of the most popular beach destinations in the world. It's affordable, has a wide variety of cuisine, and has a beautiful landscape. For couples who want to disconnect in a quiet, yet gorgeous landscape, this will be the best romantic place for you to visit.
Krabi Province is home to some of Thailand's most romantic beach destinations, and Railay tops the list as one of the most stunning. Krabi delivers on promises of white sand, turquoise-blue water & a peaceful atmosphere that couples can enjoy.
The sensation of being with your loved one on this site on your first moments of vacation is something that you will never forget.
Many tourists visit the island as it's easy to reach from Krabi town & Ao Nang. You'll experience the magic of that small island on a traditional long-tail boat ride.
Railay Island not only offers you a beach to lounge by but also limestone cliffs, perfect for rock climbing. There are different levels of skill & experience needed to take on the most challenging of these peaks.
There's the Diamond Cave which is easily reached via a lovely trail with stunning views and is open for exploring. You can also take time to sunbathe or do whatever you feel like–Diamond Cave truly has something for everyone!
Whether you want to get a tan or just relax, you can choose from a variety of resorts on Railay Beach. You can stay in a private pool villa, a simple room, or a full-service resort.
Read More:
Top-Rated Tourist Attractions in Thailand
Sabi Sands Game Reserve, South Africa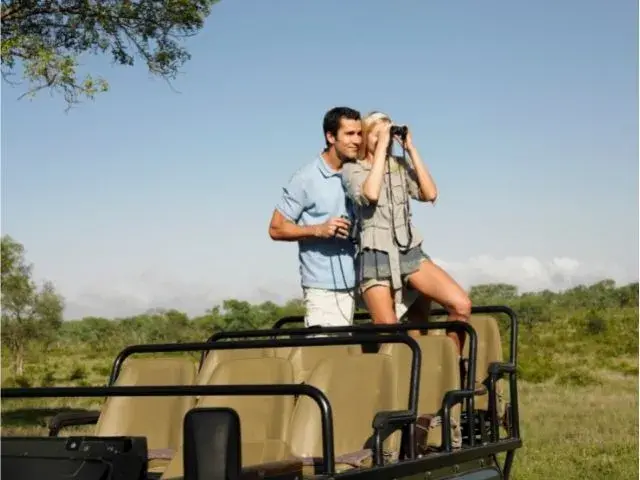 What better way to celebrate your love than to get away and explore the world with your significant other? A safari in South Africa is the perfect place to go.
There's nothing like getting out into the wilderness and seeing wild animals up close, and there's no better person to share the experience with than your partner.
Kruger National Park is the largest game reserve in South Africa, but if you want to enjoy a romantic getaway try Sabi Sands Game Reserve, where you can find luxury resorts that offer couples romantic experiences you have never seen before.
You can wake up to the sound of giraffes and zebras at a watering hole, and end your day with a sunset drive spotting the Big 5. In the evening after you've enjoyed your dinner, you can watch the romantic stars light up the sky and take in the beauty of the universe together.
The Berkshires, New England, USA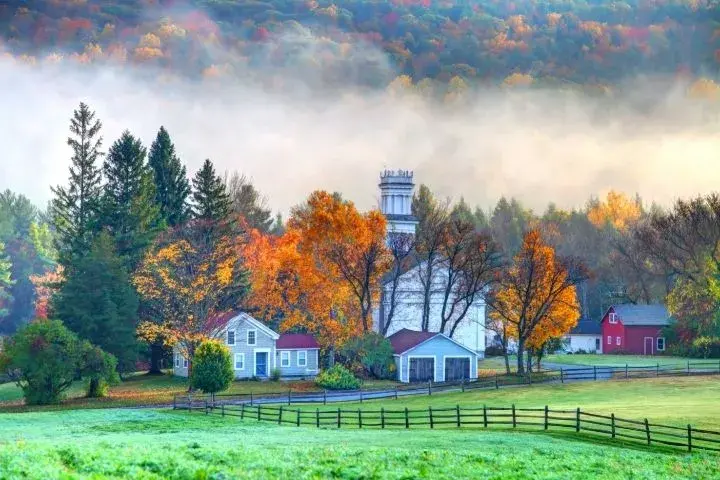 Couples will enjoy a weekend escape in The Berkshires, which is a beautiful and romantic destination to visit in the USA. It's easy to get to, and there are many places and attractions to explore.
Autumn and early Winter are the best times to go on a couples escapes. During this time, the leaves are just beginning to change color, dazzling with hues of vibrant red, and romantic yellows.
Rent a car and go for a ride on the many lakes that speckle the area, stay at a bed-and-breakfast that serves up homemade waffles, and canoodle by the fire at night.
Read More:
Best Places to Visit in the United States
The Maldives
No matter how you define romance, this one-of-a-kind tropical destination in the Indian Ocean is definitely a romantic spot and one of the best beautiful islands to go to with your partner.
The gorgeous landscape has 26 circular micro islands, all connected together. No wonder this exotic island is definitely worth a visit.
Overwater bungalows are the dream vacation home for many couples, as they allow you to stay in an exotic location and enjoy the natural beauty of the surrounding area. You will also be able to snorkel and explore the area's reefs and sea life.
Malé is the perfect place for couples to experience local culture, and spend a day in the capital. Where you can watch a local fish market at work and shop for handmade goods on the main street of Majeedhee Magu.
Seychelles
Seychelles sits serenely in the Indian Ocean, about 1,700 kilometers off Africa's east coast. It is a destination that you'll never forget. One of the most romantic islands in the world, it's impossible to fall out of love while vacationing here.
The region's stunning scenery and diverse landscape attract tourists, who marvel at the scenery, trek through the jungle, and climb over dramatic volcanic boulders.
If you're looking for an island with plenty of romance, Mahé is the place to be. Seychelles' largest island has it all: natural beauty, restaurants, shopping choices, a mix of luxury and intimacy, and the perfect place to snorkel, dive, or hike.
Most of these romantic islands are known for their pristine beaches and crystal-clear waters, and many are also home to their own luxurious resorts.
Guests can experience the natural beauty of Silhouette Island at the Hilton Seychelles Labriz Resort & Spa. the couples will have private access to everything from volcanic beaches to jungle treks, and rainforest pathways. The island is surrounded by the turquoise waters of the Indian Ocean and is just a few minutes from the historic fishing village.
Amalfi Coast, Italy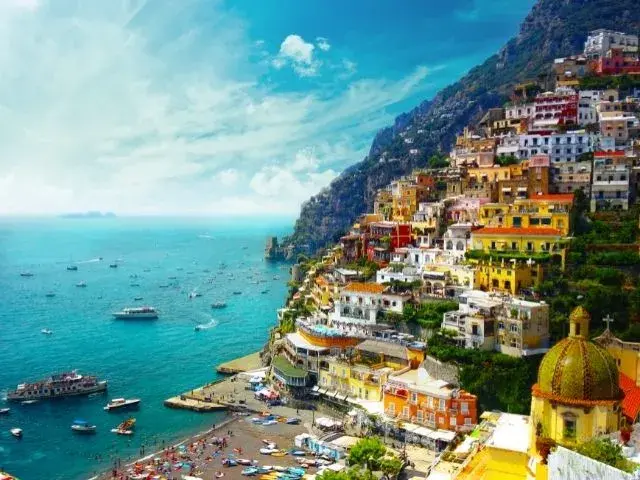 The Amalfi Coast is a UNESCO World Heritage Site in 1997, and an attraction to thousands of international tourists annually. It's a popular jet set destination, and the European aristocracy has been visiting it since the 18th century. The Amalfi Coast is an ideal spot for your next holiday for two.
This gorgeous stretch of mountainous coastline sits between the Sorrentine Peninsula, south of Naples and Sorrento.
Composed of beautiful and stunning landscapes of rugged cliffs with sun-drenched pine forests and various hues of green, dotted with absolutely gorgeous towns that are built precariously along the steep mountainsides that cascade down to the sea.
The main attractions here are the romantic towns that are full of multi-colored houses and buildings, such as Positano and Praiano, and Amalfi itself, as well as beaches, coastal walks, and mountainside villas. All these make the coast the most beautiful destination for couples.
Transport in Amalfi Coast is quite developed with regular bus and train services which makes it an easy destination to reach. If you need a place to stay or dine with your partner in this Coastal town, there are plenty of options, all high-quality hotels, and world-class restaurants are there for you.
Bali, Indonesia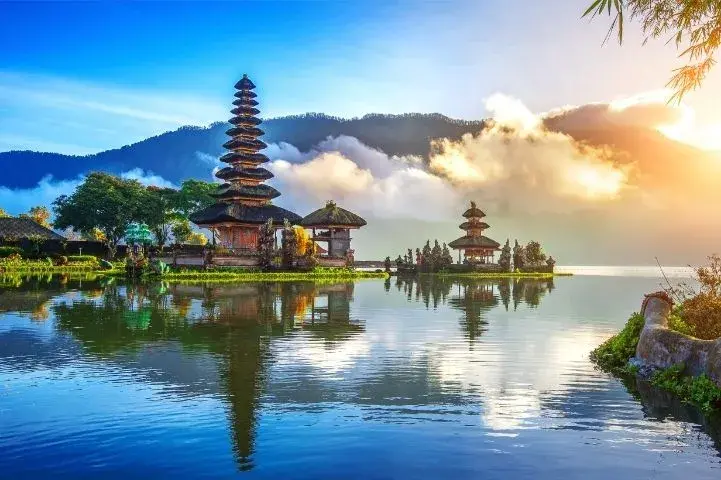 Bali is the perfect destination for lovers, offering plenty of romance, adventure, and excitement. The island offers many exciting activities for couples, from zip-lining through the rainforest to scuba diving and snorkeling.
A sprawling island nation, Indonesia is home to some of the most breathtaking scenery on the planet with stunning landscapes, including lush rice fields, deep, mossy jungles, and white sandy beaches. Here couples can find postcard-perfect views of the beauty that is Indonesia.
Ubud is the heart of Bali, the place where you can find the real Bali. It's the perfect place to relax and take in the beauty of the island.
Kuta is more of a beach town, a touristy section of the island, with vibrant restaurants, cafes, and shopping streets. While Jimbaran Bay is a good option for a quiet more intimate beach experience and is home to the best island sunsets.
If you want to see the most beautiful temple in Bali, you won't want to miss Uluwatu Temple. It is located on the southern tip of the island and is built on a cliff. You will be more than charmed by the simple yet spectacular temple.
Santiago, Chile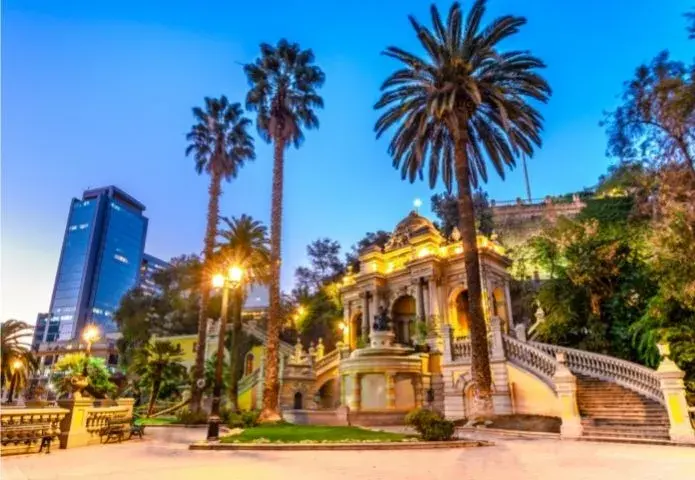 It is the largest city in Chile and is often referred to as the "Athens of South America" due to its ancient history. The city is best known for its beautiful scenery, which is found along the Andes Mountains and on the nearby Chilean coast.
With the choice of many romance-seeking couples, the city has plenty of cultural and historical sites to explore, such as the Plaza de Armas and the Metropolitan Cathedral.
Renting a car is a great way for lovers to discover the city, before heading to the sea for some sunbathing, or even going skiing in wintertime. Santiago is also known for its good restaurants, and many tourists come here for its famous wine and food.
Aspen, Colorado, USA
Colorado is a great ski destination that is best suited for skiing, hiking, and snowboarding. It has some of the best skiing in the U.S. and the best mountain views in the country.
You can't help but love this mountain destination, which is full of the ingredients of a romantic getaway. Ski in and out of the gorgeous mountain ranges, cozy up in front of a fireplace, and enjoy a romantic meal together.
It's a good idea to choose a luxury resort for a romantic getaway. Most couples will take the afternoon to tour the downtown area, stopping to enjoy the boutiques, restaurants, and the Opera House.
You don't need to be an experienced skier to enjoy the winter getaway Aspen offers, this destination is for the outdoorsy couple, offering a winter-inspired getaway that won't require a lot of work or planning.
Explore More Destinations:
Top-Rated Tourist Attractions in Egypt
Top-Rated Tourist Attractions in Morocco
Top-Rated Tourist Attractions in Thailand
Top-Rated Tourist Attractions in Italy
Top-Rated Attractions & Things to Do in France
Top-Rated Tourist Attractions in Brazil
Visa & Health Requirements
Please make sure you check all the information you need to know about the passport, visa, and health requirements of your destination.
Check out all the data provided by IATA (International Air Transport Association)
Share This