Egypt Travel Guide: Plan a Perfect Trip
| by Assia A. |
| Last Updated March 24, 2023 |
Why You Should Consider Visiting Egypt?
Egypt is a vibrant country with a diverse culture and history. The land of the Pharaohs has been attracting visitors from all over the world for centuries. Whether you want to see the pyramids, temples, or explore the desert landscapes of the Sinai and the Western Desert., Egypt has plenty to offer.
Many tourists are attracted to Egypt's history. Luxor is home to many of these famous sites such as The Valley of Kings ( West Bank of The Nile and The Karnak Temple, north of Luxor ) all part of the UNESCO World Heritage Site list.
The Pharaohs' Pyramids in Giza are the top tourist attractions in Cairo, Egypt. Because of their sheer size and more than 4,500 years old age.
Egypt is packed with water activities from diving the Red Sea's coral reefs to taking a boat along the Nile River. Whether you're looking for something leisurely or something more adventurous, you'll find a lot of unique things to do in Egypt.
Explore all that Egypt has to offer in this Egypt Travel Guide, to help you plan a perfect trip.
Best Time to Visit & Things To Do in Egypt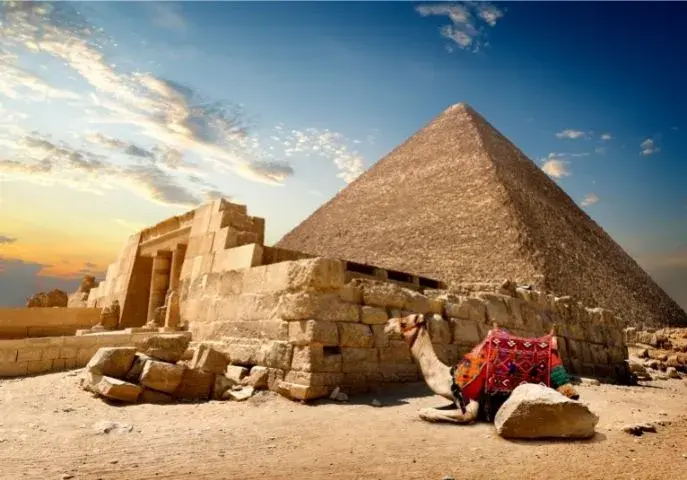 Summer (June-August): Egypt is known for having some of the hottest temperatures in the world and it might be an issue when you think about sightseeing, but it does get a little easier when you head north to Alexandria and find some more comfortable temperatures. You will want to just stay near the Mediterranean beaches.
Fall (September-October): As late September comes around; the hot temperatures start to decrease. This is a great time of the year to travel and visit popular tourist sites.
Winter (November-February): Egypt's most popular season and the perfect time to visit. The weather is great, and there are lots of activities to enjoy during this time of the year, from diving the ocean to visiting the Pyramids of Giza or enjoying the sunshine on the Red Sea Coast. This is also the best time to enjoy the western desert adventures.
It does get chilly after dark, make sure to pack something warm for nights.
Spring (March-May): This is a good time to travel, but sometimes you'll have to deal with dust storms in March and April that will obstruct sightseeing and transport.
Read more:
Top-Rated Tourist Attractions in Egypt
Tourist Attractions In Cairo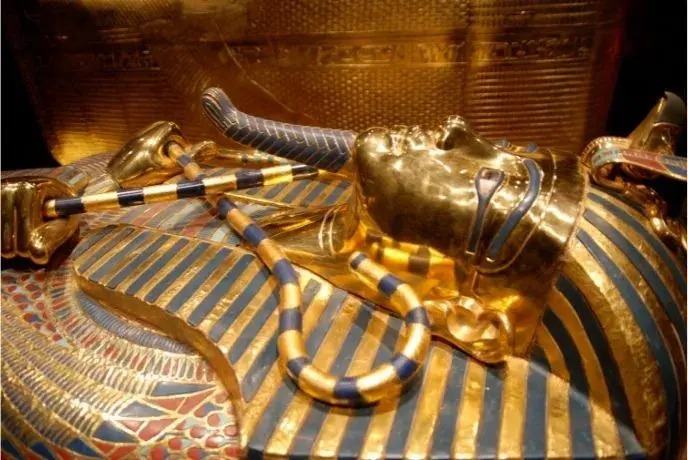 Cairo is one of the top destinations in the world, with many attractions that are worth visiting. The city is home to some of the world's most fascinating monuments. From the massive Pyramids of Giza to the Great Sphinx and the Old Kingdom tombs of the kings, the city has plenty of history.
The Egyptian Museum is also one of the most impressive museums in the world. The museum houses a stunning collection of mummies, jewelry, and other artifacts. It is one of the most popular tourist destinations in Cairo with tourists visiting daily to see its Pharaonic treasures.
Read more:
Top Tourist Attractions & Things to Do in Cairo
The Pyramid Fields from Giza to Dahshur
The Giza Plateau is a vast archaeological site on the outskirts of Cairo, Egypt. The pyramid fields from Giza to Dahshur are a UNESCO World Heritage Site in Egypt. The secular structure and burial sites are popular tourist attractions and important cultural sites that shaped the history of Egypt.
The Pyramids and Sphinx are located here, besides some other monuments from the Coptic and Greek eras. The pyramids have earned worldwide recognition for their exceptional construction method. In addition, they also represent an important civilization that has deep roots in Egyptian history.
Religious Sites In Cairo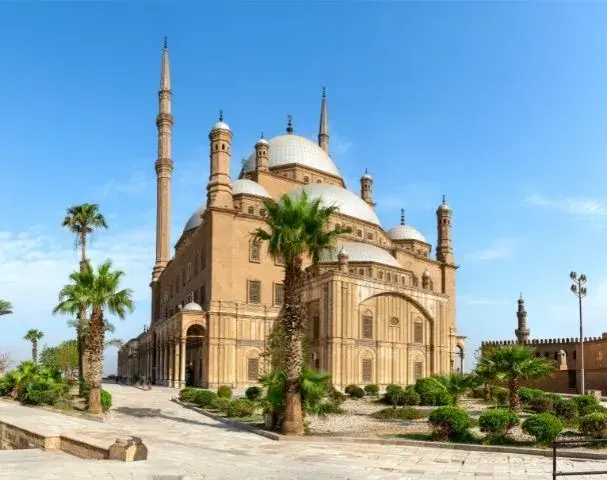 Cairo is a city with a rich history and culture. Throughout the centuries, Cairo was home to many thriving communities of people from different religions and backgrounds.
The city has many religious sites worth visiting, places of worship can be seen in many places. Mosques such as the Mosque of Muhammad Ali Pasha and Al-Azhar Mosque, and other Islamic Monuments.
There are also Christian churches and temples: Coptic Orthodox Church, Coptic Catholic Church (the Catholic Church), Evangelical Church of Egypt (Synod of the Nile) (World Communion).
Cultural Sights In Cairo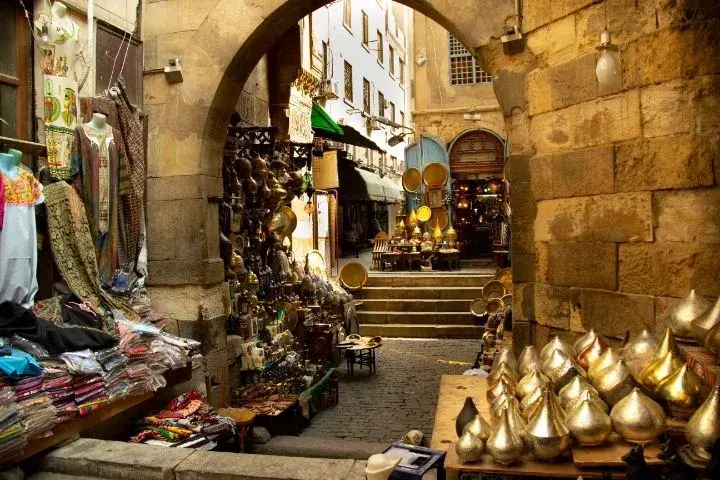 One of the most famous landmarks in Cairo is the Cairo Opera House. It is one of the most prominent architectural features in Cairo, Egypt. Inside the opera house are numerous halls that host concerts, plays, and other performances.
The Khan El Khalili Bazaar is also a famous landmark in Cairo. It is an open-air bazaar located along El Khan El Khalili Street. This market has been the major market in Cairo since the 14th century.
Visitors Guide to Luxor
Luxor is the highlight of Egypt, with countless high-quality sights that can't be seen in one visit. This is a great place to base yourself in for a few days to explore major pharaonic sites like the Temple of Karnak and Valley of the Kings.
Cruises on the Nile are a fantastic way to see Egypt, with most tours starting or ending in Luxor (7 nights cruise) or starting from Luxor and ending in Aswan (3/4 nights cruise).
Read more:
Top Tourist Attractions in Luxor & Easy Day Trips
Best Towns in Egypt
While Luxor is still the main draw for many visitors, Aswan is Egypt's most laid-back and relaxing town and the prime base for Nile felucca rides and visits to Philae Temple and the Temples of Abu Simbel.
Alexandria is the legendary city that inspired the Ancient Roman name of "Alexandria," and is located on the Mediterranean coast. In addition to the ancient history, it's also a modern tourist destination and a popular base for exploring the rest of Egypt. Visitors looking for a relaxed beach vacation head to coastal cities, Hurghada or Sharm El-Sheikh.
Read more:
Top Tourist Attractions & Things to Do in Sharm El-Sheikh
Top Tourist Attractions & Things to Do in Alexandria
Outdoor Activities & Touristic Attractions in Egypt
Diving
If you're into diving, the Red Sea is probably your best bet. Egypt has long been a prime destination for diving, and you can expect to see plenty of diving opportunities here.
You can do lots of great dives all year round! with a variety of options for both beginners and pros: unbelievably preserved wrecks from World War II, coral reefs with dolphins, rainbow-colored anemone gardens, and shallow bays visited by turtles are just a few of the destinations you can enjoy exploring.
Reefs
The Red Sea is one of the only places in the world where conditions are still perfect for corals to grow. You can see why it's also known as 'the Garden of Eden'. The shallow flow and high salt content are perfect for their growth.
Algae acts as a sponge for the ocean, which can overtake reefs if not properly controlled. Coral needs algae to thrive while others turn brown in the presence of algae.
Coral reefs are created by micro coral living, forming an exoskeleton & depositing their skeletons on the remains of their ancestors. The past generations also contribute enough to grow about 5 cm per year.
Besides hard types of coral, you can find a bunch of soft corals in the Red Sea. Since most types of coral need to be within 30m of the surface for best growth and health, the most magnificent coral can be found at this depth.
Sea life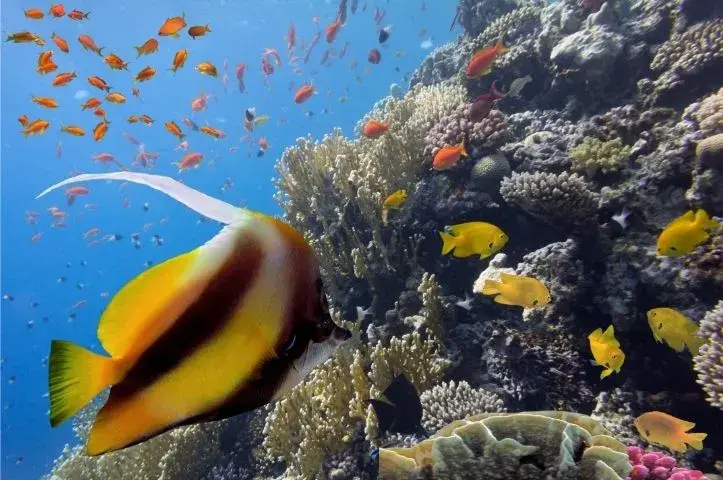 Marine life in Egypt's Red Sea is a fantastic place to spot some colorful and fishes, rare marine animals and coral reefs. The area is vulnerable to outside intrusions, and its unique ecosystem attracts all kinds of aquatic creatures that thrive in these conditions.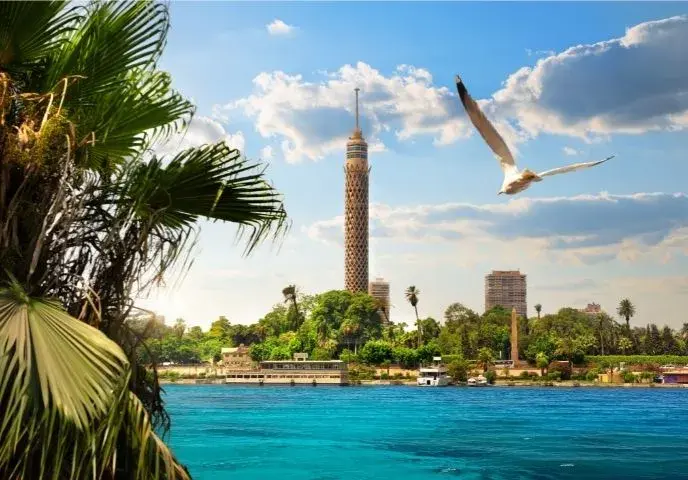 Cruising the Nile is Egypt's most popular activity and is a relaxing way to see its main tourist attractions. It's like having your very own private tour guide – all you have to do is sit back and enjoy the view!
Egypt is defined by the Nile River. Many tourists on an Egypt itinerary will include a river cruise down this beautiful waterway. This highlight has seen the rise of the magnificent Pharaonic era.
Cruising the Nile is also a great way to see the temples that line the banks of the river on the route between Luxor and Aswan, plus you can enjoy the spectacular sunrise and sunsets over the date-palm-studded river banks.
The two famous sights along these routes are the Temple of Kom Ombo and Edfu's Temple of Horus, where all the big cruise boats stop.
If you'd prefer more time to explore and fewer crowds, it might be worth considering cruising the Nile by felucca (Egypt's traditional lateen-sailed wooden boats).
Luxor and Aswan offer a lot of popular cruise boat itineraries, but a felucca can only be chartered for multi-day trips from Aswan.
Read more:
Top Tourist Attractions & Things to Do in Aswan
Historic Highlights of Egypt
If you want to learn about Egyptian history, you should visit the Pyramids of Giza and Luxor temples and sights. It is also recommended to visit Kom Ombo and Edfu on any Nile cruise trip. The necropolis of Saqqara is worth an extra day in Cairo. In the south of Egypt, one of the most impressive sights is the Temples of Abu Simbel, which face Lake Nasser from the south.
Essential Facts About Egypt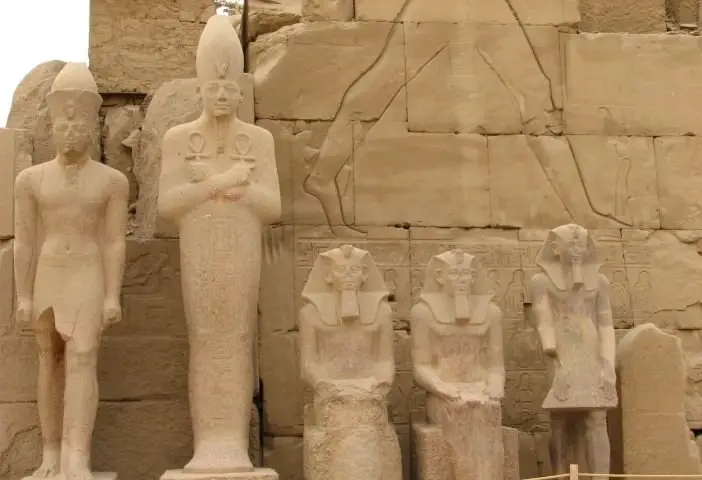 Population of Egypt: Egypt's population is 105 million, meaning it's the 14th most populous country in the world. The whole 95% of the population live near or along the Nile.
Capital of Egypt: Cairo is the capital of Egypt, with a population of 20 million.
Geography of Egypt: Egypt has a lot of deserts and few fertile areas. The Nile River provides most of the fertile ground for people to live and farm on. The Sinai Peninsula and the Eastern Desert have high mountain ranges, while the Western Desert is filled with dry oases and rolling dunes.
Language of Egypt: Arabic is the official language of Egypt, while English and other languages are widely spoken in touristic areas.
Currency of Egypt: The Egyptian pound is the currency in Egypt.
Time Zone of Egypt: Egypt is 2 hours ahead of UTC.
First-Time Traveler Tips for Egypt
Tourist Visas: Most nationalities can receive a 30-day tourist visa on arrival. The cost is US$25. All of the accepted currencies are either US dollars, Euro, or British pounds, e visa is available and you can issue it through the official portal.
Electricity: Egypt uses European-style plugs and sockets.
Visiting Mosques: A visit to the Cairo mosques is a must, the highlight here is their spectacular architecture. With no entrance tickets! (There are a few mosques that have some small entry fees)
To make sure you're dressed comfortably and respectfully, wear long pants or skirts and sleeves (for women) and keep your head covered. If there is any attendant at the entrance looking for the shoes, tip him when you take your shoes back.
Clothing: Except from the touristic beaches of the Red Coast and South Sinai, you should stay little bit conservative in clothing, which means covering shoulders and knees (unless you are on the beachside).
Money: To avoid not being able to donate or tip in small shops, cafés, restaurants, and more, always try to break big notes when you can. Large businesses will often be able to change your note for smaller ones.
Tours & Excursions in Egypt
Visa & Health Requirements
Please make sure you check all the information you need to know about the passport, visa, and health requirements of your destination.
Check out all the data provided by IATA (International Air Transport Association)
Share This