Top Tourist Attractions in Havana & Easy Day Trips
| by Assia A. |
| Last Updated April 13, 2023 |
This Destination Has a Free Tour offer
The city of Havana, the capital of Cuba, has a long history, from the days of Spanish colonization to the present. The city has a strong literary and artistic tradition, and many of the world's greats have called Havana home. Havana's fascinating history awaits you in every corner of this beautiful city. You can see the history in its beautiful Baroque architecture, historic museums, historic forts, and in its lively public squares.
The streets of Havana are filled with life and culture, it is a city where the world comes to party, with live rumba music on a street corner, you can have a meal feast at restaurants where Hemingway once hung out, You can spend a day exploring the Malecón, you can also visit museums and parks, or simply enjoy the unique and beautiful Cuban culture.
The city's people are warm and friendly and love to share their city's history with visitors. They are truly the best part of your trip to Havana.
In this guide, we have compiled a list of top tourist attractions in Havana along with easy day trips.
Read More:
Top-Rated Tourist Attractions in Cuba
Habana Vieja (Old Havana)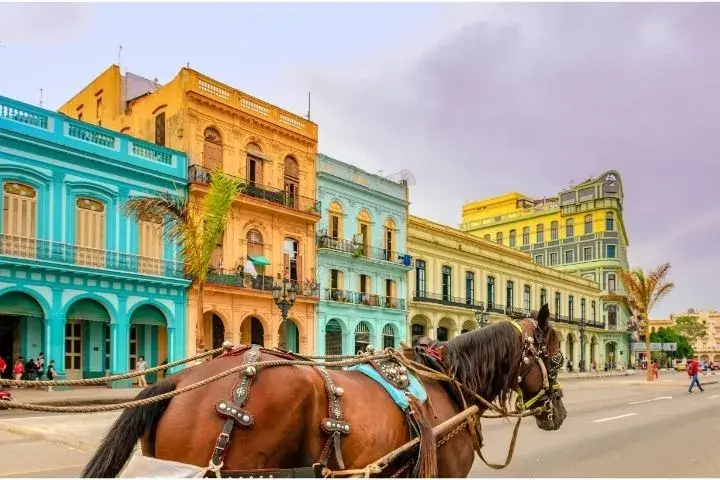 The cobbled streets and charming buildings of Old Havana, Cuba made it a UNESCO World Heritage site. The neoclassical and Baroque buildings are in great shape and are restored to their former beauty.
Old Havana's most famous square is the Plaza de Armas, which has the Palacio de Los Capitanes, home to the Museo de la Ciudad, a leafy courtyard, and the Catedral de San Cristobal de La Habana which is an amazing representation of the Cuban Baroque style and the fascinating military fortress Castillo de la Real Fuerza.
To blend in Havana's lively atmosphere, stroll Calle Obispo, in the daytime, you can enjoy watching shops, art galleries, and the colorful Cuban Baroque, it is a popular street for people-watching, and is especially lively at night with music all over the place. You can also find The El Floridita restaurant is a must-do for many tourists visiting Havana.
After exploring the history of this magnificent area, climb the 35-meter tower of the Camera Obscura for a breathtaking overview of these well-aged masterpieces
We recommend that you go to La Bodeguita del Medio bar and restaurant which is often said was a favorite hangout for Hemingway and his friends.
The Malecón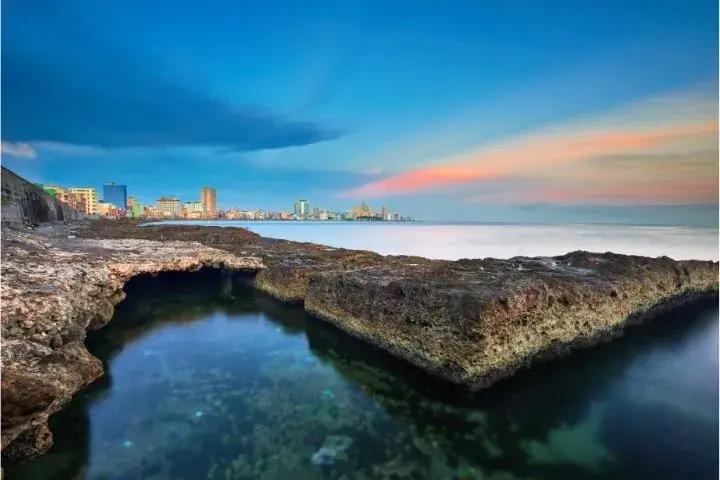 One of the best ways to experience Havana is by strolling along the Malecón (El Malecon) at sunset. You'll be able to see some spectacular sights along the way.
The walkway is about 7 kilometers long and takes you through the Old Havana quarter. Along the way, you will see buildings from the 20th century that represent a mix of architectural styles, including Art Deco and Neo Moorish. The buildings are painted in pastel pinks and yellows, and the setting sun brings out the best in the buildings which makes it true photographer's treat.
You can meet the locals on the Malecónn, fishing enthusiasts who come here to cast their lines, as well as families and young couples, enjoying the ocean breezes.
Castillo de los Tres Reyes del Morro
Castillo de los Tres Reyes del Morro is located in the Parque Historico Militar located at the Havana Bay entrance
This Spanish fortification was built in the late 16th century and early 17th century to guard against the continual threat of pirate attacks. It was designed by an Italian engineer, Giovanni Battista Antonelli, and still preserves the way it looked back when it was built. The lighthouse was replaced in the middle of the 19th century, but its original lamp is still there shining out to the sea. You can go up to the top of the fort for an amazing view of the ocean and the city.
National Capitol Building (El Capitolio)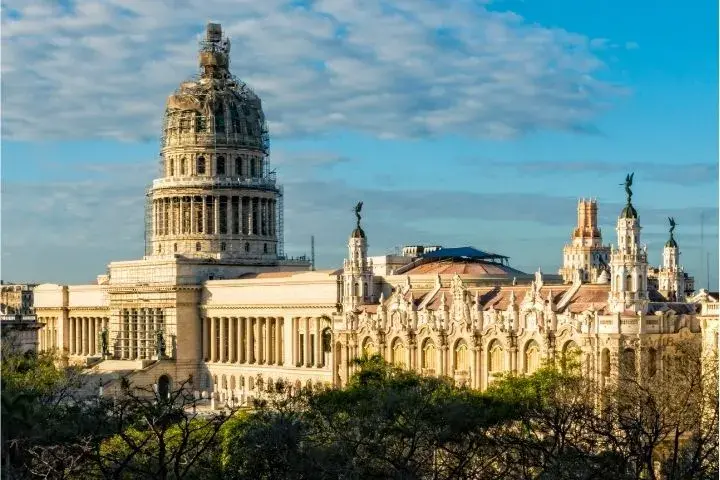 When you travel to Havana, you may do a double-take when you see the beautiful Capitolio building. Its similarity to the Capitol building in Washington, D.C. is remarkable. It was reportedly inspired by the Panthéon in Paris.
The building is one of Havana's most famous landmarks, and the Cuban government used it as the seat of government until 1959, after the Cuban Revolution.
It is open for guided tours, there is a small fee for this tour, which includes a headset in the language of your choice. You will learn about the grand hallways, beautiful inlaid marble floors, and massive dome.
The top of the building is decorated with a replica of the bronze statue Mercury, underneath it there is a replica of a 24-carat diamond. This is believed to mark the spot from where all highway distances between Havana and other destinations in Cuba are measured.
The Capitol building is a striking landmark for those wandering around Havana; its huge dome is visible from almost anywhere in the city.
Fortaleza de San Carlos de la Cabana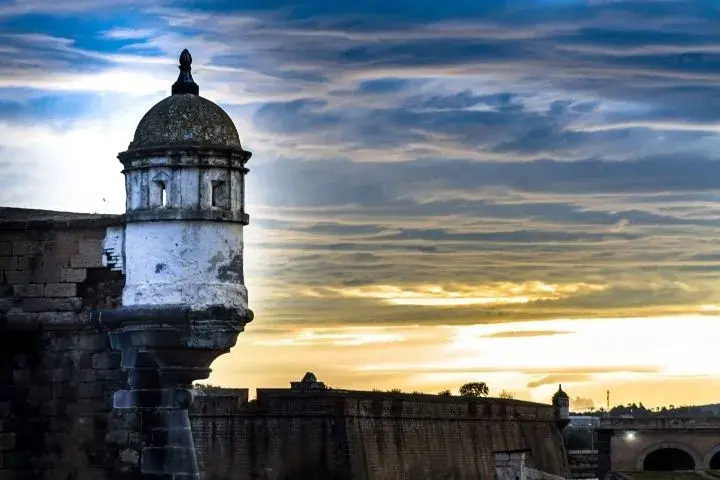 Just a few minutes away from El Morro, you will find Fortaleza de San Carlos de la Cabana, This fort was built in the 18th century and is considered to be the biggest fort ever built by the Spanish, it was used as a military prison during the Batista regime and later became the command post for Che Guevara after the Revolution.
Che Guevara's former office is now a museum where his belongings are preserved. The museum also has a number of personal items of his.
There are several museums here, but the most popular time to visit is at night when actors dressed in 19th-century costumes perform Ceremonia del Cañonazo, a cannon-firing ceremony, at 9 pm.
Museo Nacional de Bellas Artes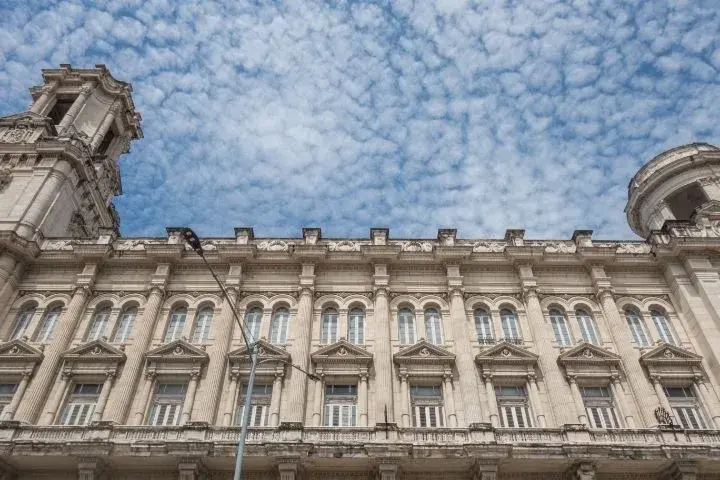 If you are an art lover, you won't want to miss the Museo Nacional de Bellas Artes (National Museum of Fine Arts) in Havana, Cuba. It is the largest and most important art museum in the country with an impressive collection of both Cuban and international works.
The collection includes art from ancient times to the present day, and is housed in two buildings: The restored Spanish Renaissance-style Palacio del Centro Asturiano was designed in the 1920s by Manuel Bustos. The gallery is filled with the art of the world, including works by European Masters; ancient art from Greece, Rome, and Egypt; and works from Asia, the United States, and Latin America. The Spanish collection is a true highlight.
This museum houses a thought-provoking collection that focuses on Cuban Art from the 17th century to the present day, including sculptures, prints, and paintings. The stunning marble sculpture, Form, Space, and Light, greets visitors at the entrance.
Paseo del Prado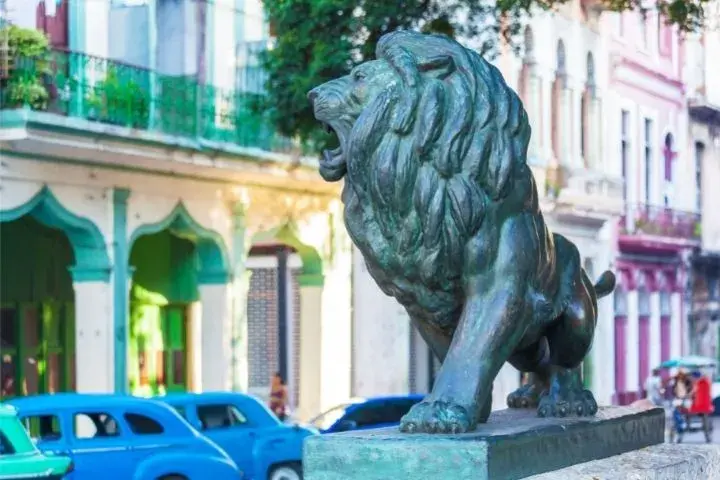 You may have heard that the Paseo del Prado is considered by many to be the most beautiful street in Havana. It is a beautiful walk through the city.
The stone-paved walkway, iron lampposts, and bronze lions convey the feel of a grand boulevard from a past era, and it is true that this street was once home to some of Havana's elite rich families.
Havana's colonial mansions, elegant old cinemas, and luxurious hotels line the street. Highlights include the Hotel Sevilla, which has Moorish styling; the home of Dr. Carlos Finlay, well known for mosquito and yellow fever research; and Havana's most famous wedding chapel, the Palacio de los Matrimonios.
The Paseo del Prado is a popular meeting place at any time of day. It is also a great place to people-watch.
Gran Teatro de La Habana(Havana Grand Theatre)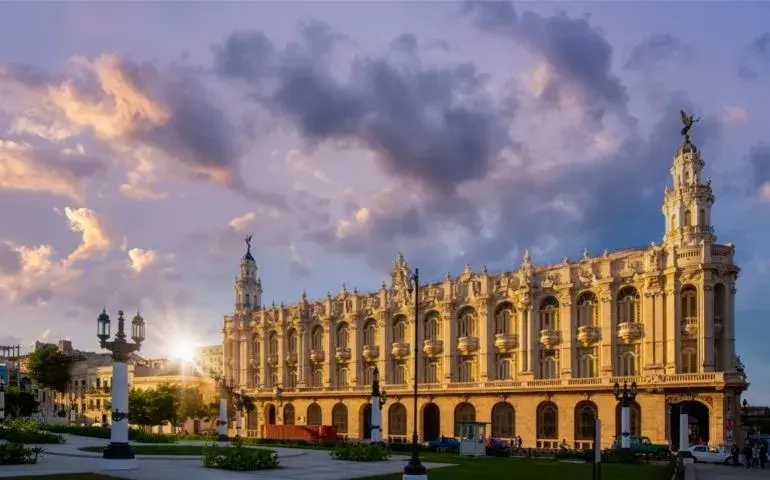 No one can imagine that a Caribbean country would be home to one of the biggest opera houses in the world, simply, it is the outstanding Gran Teatro de La Habana.
This gorgeous theater, which was designed by Belgian architect, Paul Belau, was built as part of a larger complex in 1915. Art enthusiasts will be pleasantly surprised by the beautiful Baroque façade, which features four stunning Roman sculptures created by the master, Giuseppe Moretti.
Cuba's Gran Teatro de La Habana has been the scene of many famous performances over the years, including many by some of the world's most famous celebrities. Today, it is home to Cuba's National Ballet and Opera.
Take a tour to learn more about the concert hall's history and architecture, if you have the opportunity to attend a performance you will live an amazing experience.
Fusterlandia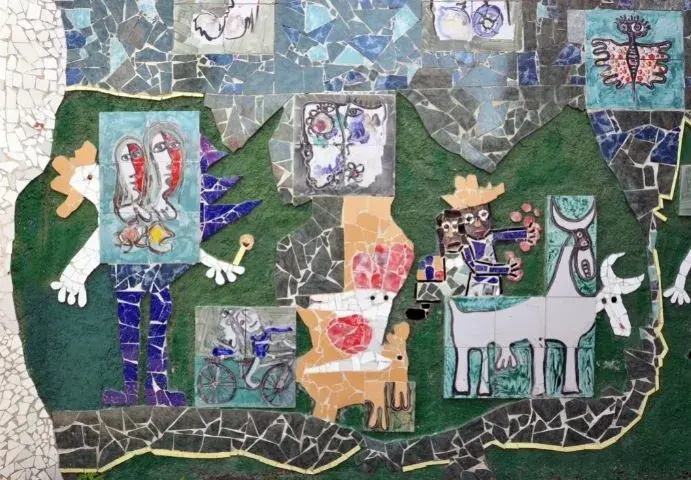 This place is a haven for art lovers, Here's an incredible place to visit in Cuba, where you can get some inspiration for your own creativity. This place is full of colorful sculptures and vibrant paintings. take a trip to this fun-filled wonderland where you'll find a three-dimensional art installation, a kaleidoscope of colors, and a rhapsody of creativity. This is one of the must-see places in Cuba.
José Fuster " Picasso of Caribbean", a Cuban painter, and sculptor created this multicolored display of mosaics, sculptures, and paintings throughout the neighborhood to represent his life and art.
Get a glimpse into Fuster's world by strolling through the streets and stopping in his home studio, where he creates this colorful feast for the eyes.
Museo Napoleonico
At the Museo Napoleonico in Havana, you can find the private collection of Julio Lobo, a collector of all things Napoleon. the museum is near to Universidad de La Habana (University of Havana).
Lobo was an enthusiast collector who hired people in a quest to find and buy Napoleonic belongings, When Lobo left Cuba in 1959, his collection was purchased by the Cuban government and is now displayed inside a beautiful building styled on a Florentine palace.
Napoleon's items include a lock of his hair, a tooth, and a death mask. The Museo Napoleonico also contains Napoleon's library, weaponry, and portraits of the French emperor by Andrea Appiani and Antoine Gros.
The collection includes more than 7,000 pieces and is one of the finest collections of Napoleon artifacts outside of Europe.
Plaza de la Revolución (José Martí Memorial)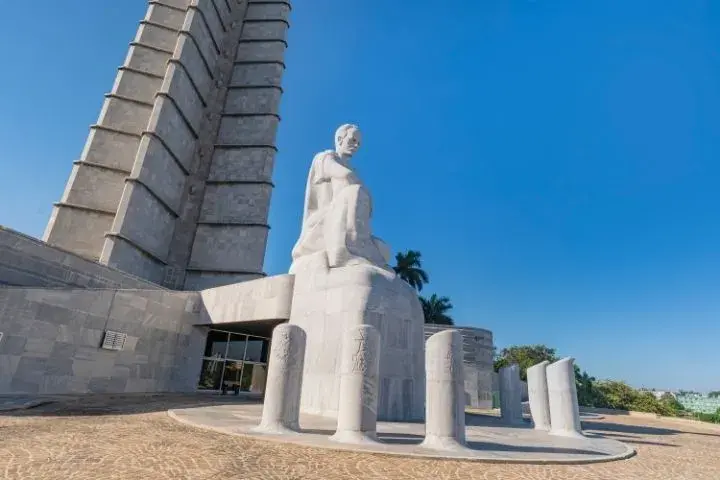 As the largest square in Havana, the Plaza de la Revolucion deserves a brief stop. It is the site of many historical events, including Fidel Castro's speeches and the Pope's mass. It is also the location of a memorial to Jose Marti, Cuba's national hero, and it also houses a museum that contains his statue and a number of exhibits about his life. The entrance to the Jose Marti Memorial is located at the base of the tower.
In front of the memorial, a giant portrait of Che Guevara is illustrated on the Ministry of Interior building.
Museo de la Revolución
You can't miss the Museo de la Revolución (Museum of the Revolution) if you're in Havana. It's a former presidential palace designed by the Belgian architect Paul Belau and built in the early years of the 20th century in a lavish version of neoclassical architecture. It's worth visiting even if only from the outside.
Inside, you'll find an array of artwork, costumes, handicrafts, books, magazines, music, and film glorifying the Cuban revolution, you can also find notable wax figures of Che Guevara and Camilo Cienfuegos.
The yacht Granma, where Fidel Castro and his band of revolutionaries fled Cuba, is on display behind the museum. The plane shot down during the ill-fated Bay of Pigs invasion is also on display.
Miramar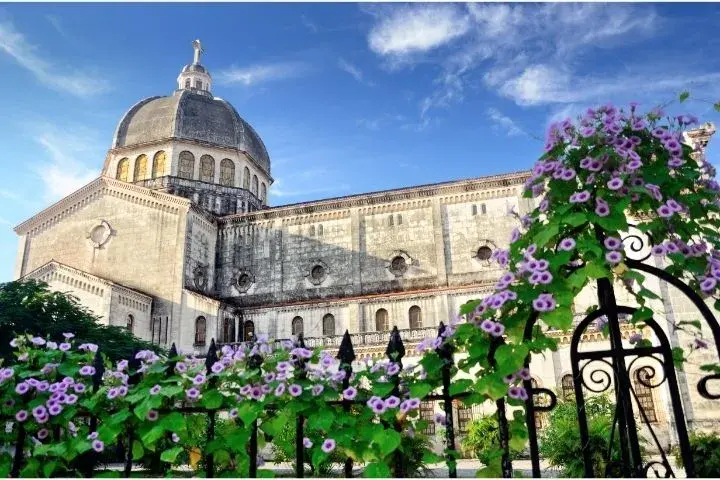 Miramar, the western area of Havana, is considered a luxurious area and has a variety of top-notch hotels and restaurants.
You can get a great view of the area here from the main avenues, which are wide and tree-lined and holds beautiful elegant homes. Some of them became embassies and government offices after the revolution.
Miramar's main street is Avenida 5, which has many beautiful Miami-style Art Deco mansions and grand homes. The Avenues are numbered; Avenida Primera (First Avenue) is the closest one to the ocean.
A wonderful addition to the tourist attractions in Miramar is the Maqueta de La Habana with a scale model of the city.
Playas del Este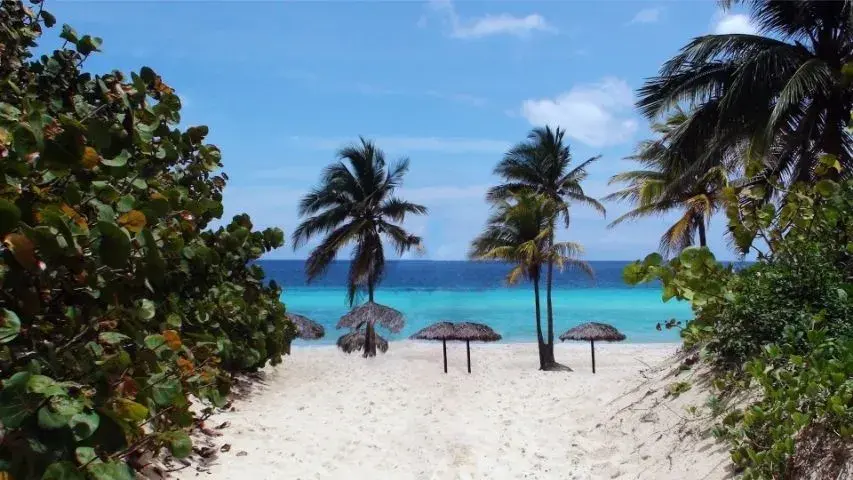 Playas del Este is a great alternative for travelers who are unable to visit the more remote beach resorts in other parts of Cuba. It is not far from Havana's city center
Playas del Este is known for its beautiful beaches, which are divided up into sections. One of the best sections is at Santa Maria del Mar, which offers the most tourist services. Another popular section is at Guanabo, although this area offers fewer tourist services.
Easy Day Trips from Havana
Finca La Vigia, San Francisco de Paula, Cuba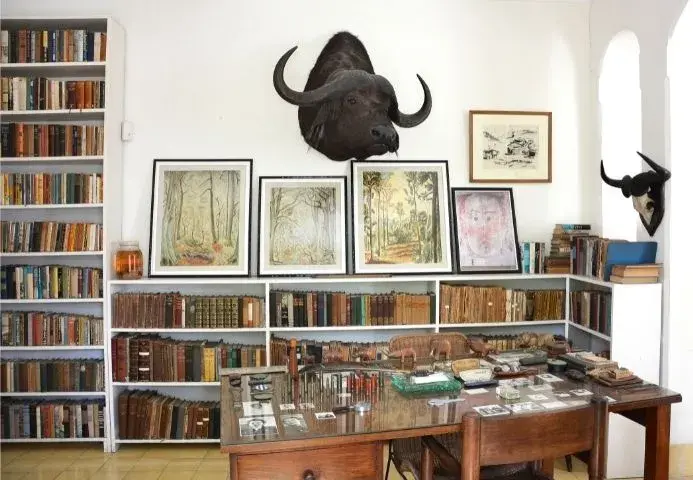 Finca La Vigia was a small farm on the outskirts of Havana in Cuba's eastern province of Pinar del Río, where writer Ernest Hemingway spent nearly twenty years of his life. He called it home from 1939 to 1959, despite all the turmoil surrounding him during that time.
Upon Ernest Hemingway's death in 1961, his home in Cuba was opened to the public as a museum. The house is preserved as he left it with over 8,000 books displayed as well as various personal items such as hunting trophies, paintings, and even the author's typewriter.
The house can be viewed through the windows, even though it is closed up during rainy weather. Visitors are not allowed inside the house, but they are welcome to wander through the garden and see Hemingway's boat, Pilar, which is kept in the house. They can also view the cemetery where Hemingway buried some of his beloved cats.
Cojimar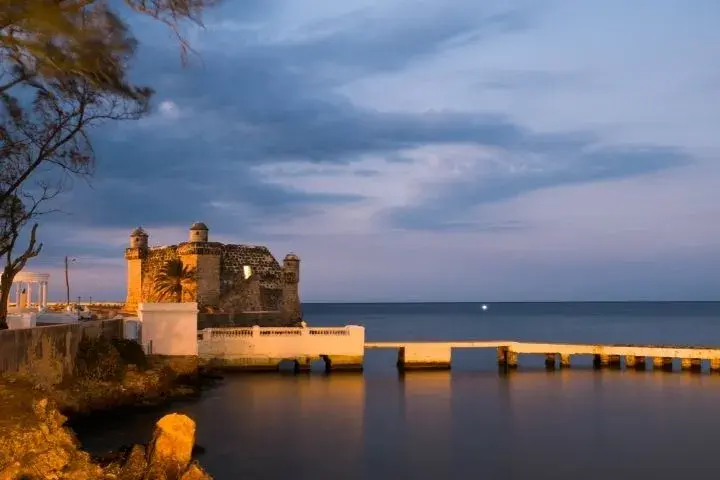 Hemingway fans can make a trip to Cojimar, a small fishing village just 20 minutes east of Havana by taxi. Hemingway visited the village often, and set his novel "The Old Man and the Sea" here. He even kept his boat "Pilar" here and could often be seen socializing with locals in the street.
Hemingway's legacy lives on with the many tourists who visit the square and a statue in honor of him and enjoy the many restaurants and bars. However, locals also love to point out his favorite restaurant, La Terraza, where he would often sit and write. Cojimar is also considered an inspiration for many Cuban artists, and they are drawn to the village by his legacy.
National Botanical Garden of Cuba
National Botanical Garden of Cuba is located 10 kilometers south of Havana, Cuba. It is home to over 1,500 acres of botanical wonders from around the world.
The garden is divided into geographical zones, and you can take a train ride to enjoy a two-hour tour. The highlights include the Japanese Garden, where you can sit by a pond and watch waterfalls and gazebos. Also, there is the Pabellones de Exposition, a collection of cactuses and tropical plants that show off the flora of Cuba.
To learn more about the park's local flora, take a tour through the Caribbean section, which contains over 3,000 species native to Cuba.
Tours & Excursions in Havana
Explore More Destinations:
Top-Rated Tourist Attractions & Places to Visit in Cuba
13 Top-Rated Tourist Attractions in Milan
Top-Rated Tourist Attractions in Cairo
Top Tourist Attractions of Rio de Janeiro
Top-Rated Attractions & Things to Do in Marrakesh


Visa & Health Requirements
Please make sure you check all the information you need to know about the passport, visa, and health requirements of your destination.
Check out all the data provided by IATA (International Air Transport Association)
Share This