Top-Rated Family Adventure Holidays
| by Assia A. |
| Last Updated April 3, 2023 |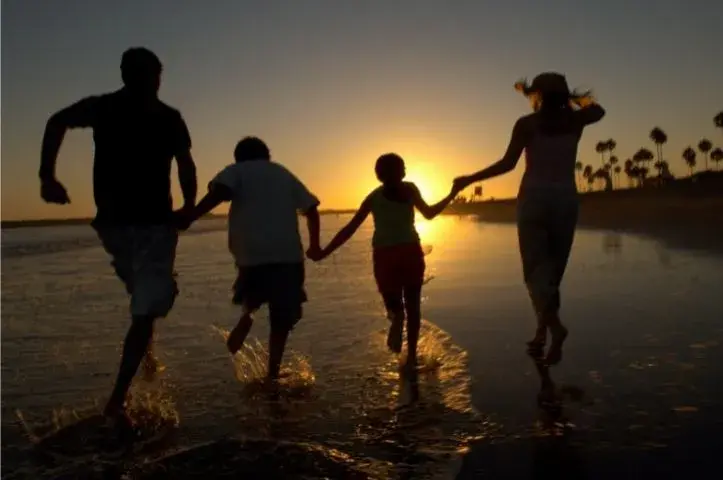 The best family vacations consider all family members' priorities. Parents want to relax, kids want to swim, and everybody wants quality time together without getting bored. Luckily, there are a lot of destinations and attractions that can cater to your family's needs especially the specific wants and needs of children.
For some, family adventure holidays involve exciting expeditions, while others like to immerse themselves in a new culture. Some families enjoy adventurous trips to the rainforests of Central and South America, while others seek the thrill of the world's best white water rafting, or the challenge of conquering the Matterhorn.
There are a variety of safaris and other adventurous family vacations with some of the world's most incredible wildlife, including watching elephants, lions, zebras, a close encounter with a giraffe, or going on a sailing ship cruise. Here are the top family adventure holidays to get you started on your next vacation.
Hike the Andes on Peru's Inca Trail to Machu Picchu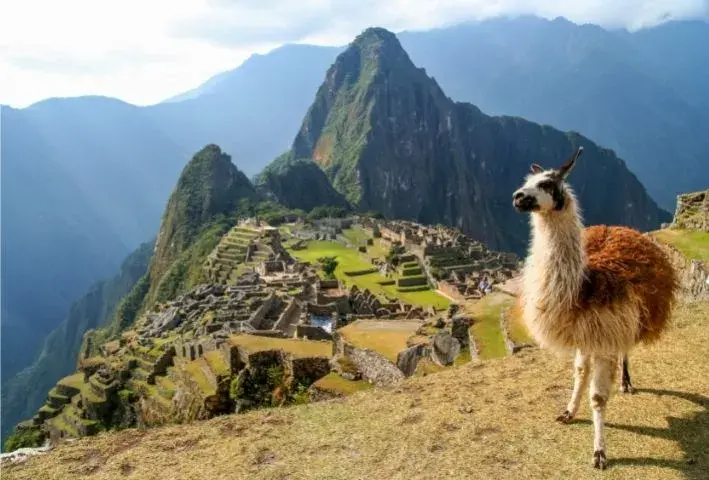 South America is home to some of the most incredible natural beauty and archaeological wonders, this trek and attraction are the top tourist attractions in Peru. The full trek takes four days and requires endurance and commitment, but it's more than worth the work. The full trek culminates in a tour of Machu Picchu, an iconic Inca ruin that overlooks the Urubamba River valley.
Hiking tours are a great way to see some of the world's most beautiful locations with your kids. However, it's important to book well in advance to ensure you have a spot on the tour. However, those who are not up for a full four-day hike can opt to skip some of the more difficult legs of the journey and choose a different location to start the hike.
This tour is perfect for families, as they can enjoy the views by train to Aguas Calientes, and then transfer to the bus that will take them to Machu Picchu. However, they will need to plan ahead, as there are strict admission rules in place to ensure the preservation of the site.
Other than Machu Picchu, the Sacred Valley, or the Urubamba Valley, is a popular tourist destination for adventure seekers, with its rich history and breathtaking scenery. The valley is also filled with Inca sites and unbelievable scenery, including the ruins of the ancient Inca temple and fortress Ollantaytambo, and the Inca ruins Huchuy Cusco, which can only be reached via a three-hour uphill hike.
South African Safari
South Africa is a haven for family outdoor lovers and a wonderful country that is known for its beautiful landscapes and coastline, as well as some of the best game reserves in Africa. You can also relax with your kids on its stunning beaches and enjoy some water sports adventures.
Kruger National Park, located in the Mpumalanga and Limpopo Provinces, is a great place to get up close to wildlife. The park is known for its large game parks, including elephants, rhinos, leopards, buffalo, lions, and the big family favorite giraffe. You can tour the park by a classic vehicle tour, or a hot balloon ride.
Kgalagadi (Kalahari) Park is another massive game park that's home to cheetahs, hyenas, and the black-maned Kalahari lion.
There are many other South African safari parks, including iSimangaliso Wetland Park, which offers a variety of ecosystems with diverse wildlife. And not far from Johannesburg, there is Pilanesberg National Park, much smaller but very interesting. Each one of these parks is among the top attractions and best places to visit in South Africa.
Families who want to experience a more adventurous side of South Africa can head to Cape Town, where snorkeling and diving tours are offered. The brave enough ones can dive inside a shark-proof cage to see great white sharks face-to-face.
Tourists can also enjoy outdoor adventures in Drakensberg Park, or explore the natural beauty of Blyde River Canyon Nature Reserve.
Diving The Great Barrier Reef
The Great Barrier Reef is the largest coral reef system in the world, located on Australia's northeastern coast. Its size is so large that it can be seen from space. It's home to a vast array of marine life, from the smallest tropical fish to sharks and whales, and is made up of more than 2,900 reefs. Tourists can access the reef from different points along the northeastern coast of Australia, and it can be explored in many ways, in the water and from above.
Scuba diving is an excellent way to explore the deeper regions of the reef, but for those who are not comfortable diving in open water, snorkeling is still the easiest way to see the reefs up close. The Whitsunday Islands are home to some of the most exciting dive sites, and tourists can find many outfitters and guides that depart from Cairns, Port Douglas, and Airlie Beach.
If you are looking for a different perspective, you can take a glass-bottomed boat or submersible ride to enjoy viewing the reefs, or you can view them from the air by helicopter.
Exploring the Grand Canyon
Grand Canyon National Park is one of the most popular attractions in the United States and a classic family adventure holiday destination. The park is located in Arizona near the borders of Utah and Nevada. It is open year-round, with multiple entrances to the park, but the most convenient one is via the South Rim entrance.
From the sheer size of the canyon to the number of tours available, and many companies offering various options, the Grand Canyon is an adventure seeker's dream. You can choose from a number of different tours, ranging from more leisurely mule-ride trips down steep canyon trails, a white water rafting trip on the Colorado River, to the more thrilling helicopter tours.
A visit to Grand Canyon National Park would be incomplete without a hike. The park has a variety of trails that are available for hikers to explore, including the Mather Point Outlook. The Bright Angel Trail, which is the most popular with die-hard enthusiasts, can be completed in two days.
Desert View is one of the most impressive vantage points in the park, it's also the best lookout to see the sunset. Located along the 22-mile Desert View Drive, a stunning autoroute that offers views of the river. It is the second-highest point in the park, providing a breathtaking view of the canyon. The South Rim's seven-mile Hermit Road Drive offers a variety of sites including Hopi Point, Maricopa Point Pima Point.
White Water Rafting in Montana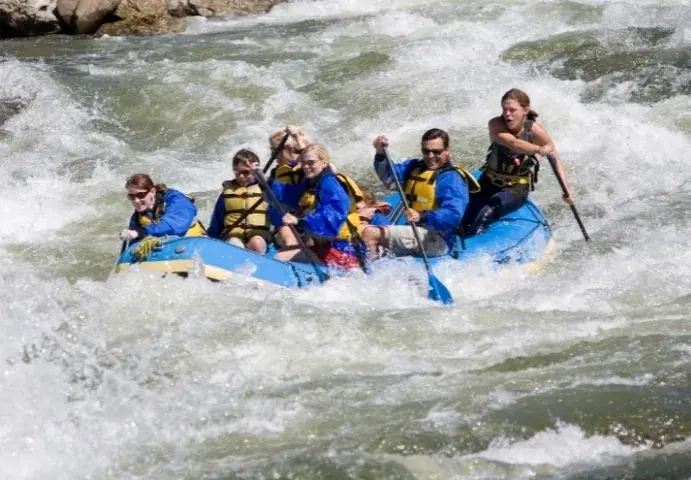 Glacier National Park and Yellowstone National Park are both located in Montana, offering plenty of family adventure, including whitewater rafting, kayaking and canoeing, fishing, and camping.
In addition to the adrenaline-pumping whitewater rafting trips, visitors can also enjoy the scenery from the river, and also try their hand at fly fishing. Outfitters provide services for all experience levels on all the major rivers. Whitewater rafting is best in late spring and early summer.
The Flathead River offers some of the best scenery from the water, including views of the surrounding mountains, the North Fork's calm waters, and the Middle Fork's rocky rapids. The most popular stretch of the Flathead River is along the Middle Fork's seven-mile journey through John Stevens Canyon, a stretch that offers both Class II and III rapids. The North Fork of the Flathead River is a quiet, easy-to-navigate river and has only Class I and II rapids that pass through untouched wilderness.
The Yellowstone River, which flows through Yellowstone National Park, offers more than 670 miles of free-flowing water. The Gallatin River also begins in Yellowstone National Park, along with the Madison River that is home to Class III and IV rapids in Bear Trap Canyon. While the Blackfoot River Recreation Corridor is home to both Class II and III rapids, as does the Alberton Gorge section of the Clark Fork River with Class III rapids.
Read More:
Best Places to Visit in the United States
Exotic Ecotourism in Costa Rica
Costa Rica has some of the most diverse landscapes on Earth, which are perfect for nature lovers, and ecotourism is one of its biggest draws. Manuel Antonio National Park is one of the best places to visit for families who want to see sloths, capuchin monkeys, howler monkeys, and squirrel monkeys. There is also a beach that is excellent for those learning to surf.
Families with adventurous spirits and who want to discover the rainforests can take canopy tours in the Santa Elena Cloud Forest Reserve and Monteverde Cloud Forest Reserve, which provide tourists with a bird's-eye view of the rainforests view from ziplines and canopy bridges.
Costa Rica is home to the greatest range of wildlife, and Arenal Volcano National Park is the best option here for families. The park includes reptiles and birds, as well as puma and jaguar. For families who are looking for a more remote experience, Braulio Carrillo National Park is only 30 minutes from San Jose and offers plenty of exotic wildlife.
Shopping in Marrakesh, Morocco
The souks of Marrakech are the largest in Morocco and are famous globally as some of the most exotic marketplaces to shop in the world. They have been the center of trade in the city for a thousand years. Today they're the main tourist attraction and the best destination for families.
The Medina Souks and the adjacent Djemaa El Fna in Marrakesh is an expansive market that offers a unique and magical experience. Located in the heart of the city's historic district, the area is filled with activity, and, of course, shopping. Over 3000 stalls sell everything from tagines and multicolored carpets, silk kaftans, spices, antiques, lanterns, pottery, and jewelry to scarves and spices.
The market is also home to a huge variety of leather goods, from colorful leather jackets, shoes, and bags to other souvenirs found in the souks, that are made locally from leather dyed at tanneries, which still use ancient traditional dye-making techniques.
The fun part of shopping in Marrakesh Medina Souks is bargaining. When done with shopping, walking through Djemaa El Fna and square is lively and full of entertainers. Street performers entertain the crowds, fortune-tellers, storytellers, musicians, and snake charmers. It's lively from late afternoon to midnight, a kaleidoscope of sounds smells, and images that overload your senses.
It's also easy to escape for a bit at one of the many cafés that rim the square. Many of these cafés also offer the best panoramic views of all the Jemaa El Fna action from their rooftops.
This is a true adventure for families, filled with activity, and, of course, shopping.
Read More:
Top-Rated Tourist Attractions in Marrakesh
Skiing the Swiss Alps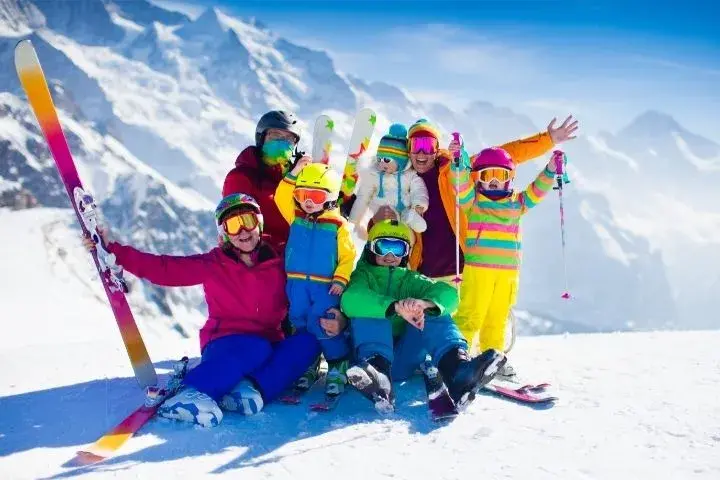 Whether you're new to skiing or an experienced skier, you'll find that skiing in the "off-piste" terrain at Parsenn or St. Moritz, Switzerland is a truly memorable experience. Many people think that skiing is only for expert skiers, but even those new to skiing can find a place to experience the feeling of swooshing down the world's most famous slopes.
In addition to skiing, Ski resorts in Switzerland also offer a variety of winter sports, including snowboarding, bobsledding, ice-skating, kite-skiing, and more.
If someone in the family is not a skier, there are still many adventures to enjoy in Switzerland's Alps. There are countless mountains to explore, and hikers can enjoy the scenery and dramatic landscapes, while those who have never hiked before will learn the thrill of turning around to find themselves staring at the peak of a neighboring Alp Hikers.
The Matterhorn Glacier is a beautiful place to visit, and you can get there in comfort and warmth by taking the Swiss train. There are many great restaurants on top of the mountain, where you can enjoy a nice meal with your kids.
Sailing the High Seas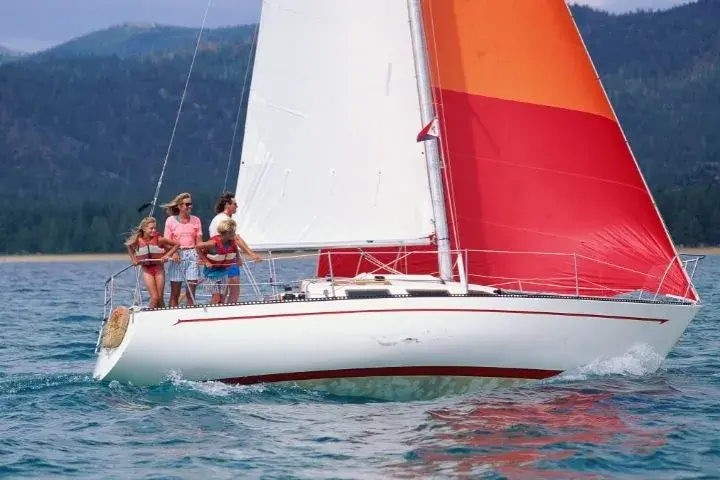 Windjammer cruises in the northeast U.S., offer a unique experience for families who are looking for a different way to spend a vacation. Families can focus on spending time together and appreciating the simple beauty of the open water, beyond the reach of cell towers and Wi-Fi.
A ship offers tourists a chance to relax and enjoy the company of other people while the boat sails through the sea. It's always fun to watch the crew as they work the sails and the rigging, and it's even better to join in. Departures and destinations depend on the weather and the wind, but the boat will stop at different islands, where you can enjoy a few hours of sun and a leisurely lunch.
Explore More Destinations:
Top-Rated Tourist Attractions in Egypt
Top-Rated Tourist Attractions in Morocco
Top-Rated Tourist Attractions in Thailand
Top-Rated Tourist Attractions in Italy
Top-Rated Attractions & Things to Do in France
Top-Rated Tourist Attractions in Brazil
Visa & Health Requirements
Please make sure you check all the information you need to know about the passport, visa, and health requirements of your destination.
Check out all the data provided by IATA (International Air Transport Association)
Share This