The Complete Travel Guide to Morocco: Plan a Perfect Trip
| by Assia A. |
| Last Updated March 29, 2023 |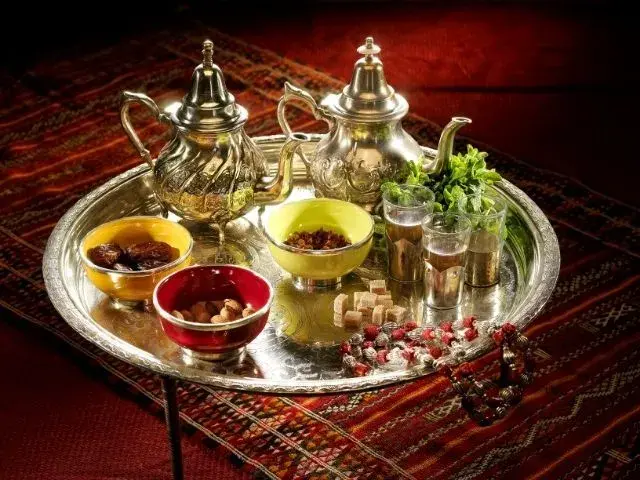 Morocco is a popular tourist destination in North Africa, known for its stunning landscape, unique culture, delicious cuisine, and historical sites. The country of dizzying diversity, and warm hospitality, combines culture and history with outdoor adventures, and vast scenic sites on one visit.
the country's diverse geography and rich culture have made it a magnet for tourists, artists, and filmmakers for decades. It's a country of magic, a place where you can travel through the souks (markets) of the old medina (old town), take a camel ride to a remote mountain village, or relax on a beach with a drink and a plate of fresh seafood.
Its landscapes range from desert dunes to jagged mountains, sliced through with fertile valleys. Join the centuries-old trail of nomads and traders to their ancient hearts, from the winding medina maze of Fez to the carnivalesque square of the Jamaa El Fna in Marrakesh.
Morocco's cities are the most exciting in the continent, packed full of heritage monuments, and vibrant shopping, cafés, and dining scenes. It's no surprise that Morocco remains one of the most popular travel destinations in North Africa.
Traveling to Morocco is always an adventure, there are a lot of things to see and do in the land of culture, tradition, history, and natural beauty.
This Travel Guide to Morocco is your passport to the most amazing places to visit in the country, including the best cities, best historic sights, best activities, and the best time to visit Morocco. There are also Morocco travel tips and advice to help you plan the best trip to the country.
Ideas for Planning Your Trip to Morocco
A holiday in Morocco has something for everyone, whether you're into relaxation or surfing on the beaches, a city break in Marrakesh, or exploring monuments and artistry of the medinas (old towns) of the imperial cities.
From the breathtaking Saharan dunes to the outstanding peaks of the High Atlas, Morocco could have been tailor-made for travelers.
When you're thinking about your dream trip, you can find inspiration with our travel guide to Morocco. We've got the information that will help you plan the ultimate itinerary for your journey.
Best Time to Visit Morocco
Summer: Morocco has a low season during the hot months of July and August. Accommodation prices are at their lowest during this time, except for the Atlantic coast and the top northwest corner of the country (which has a milder climate), most Moroccans enjoy their summer holidays by escaping to seaside locations during this period.
Daytime temperatures can reach up to 40°Cs, so exploring and sightseeing are best done in the morning or evening. The summer is not really the best time to embark on serious treks, but perfect for those who want to relax and lie in a pool with panoramic mountain views.
Fall (September to November): Cooling down after the hot summer months, September is an ideal time to visit Morocco as you can enjoy the pleasantly warm weather. By October, temperatures have dipped, and you can happily explore the entire country, including the Sahara region. This makes October and November one of the most popular times to visit Morocco.
These are great months for hiking in the mountains and visiting the Atlantic coast as temperatures are cooler and more comfortable for sightseeing.
Winter: The sunny but cooler days provide a comfortable climate to discover the colorful sights and sounds of Marrakesh, Fez, or the desert. Other regional centers, such as the coastal city of Essaouira and the High Atlas Mountains, are not to be missed either. Just remember to pack some warm clothing for the evenings.
Spring: This is a popular time to visit due to the favorable spring weather with temperatures in the 60°s°F/18°s°C. With flowers coming out and the sun shining, rain becomes rare at this time of year but the weather is unpredictable, make sure to always be prepared and pack clothing for all scenarios.
Travel Guide to Casablanca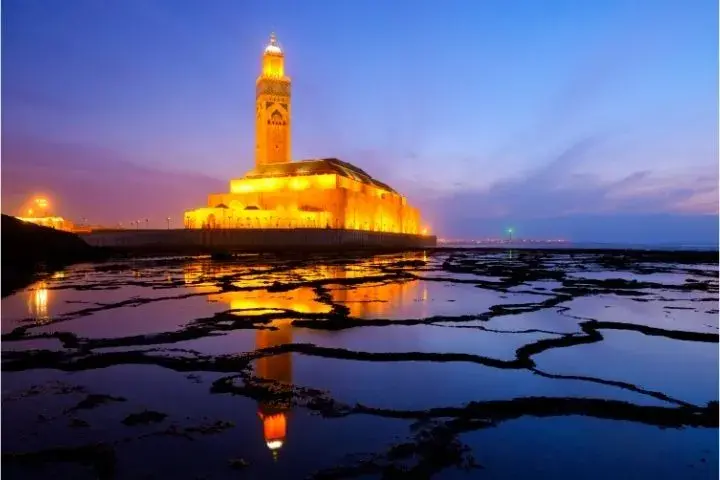 Casablanca is Morocco's largest city and home to the main airport, so many people entering Morocco from abroad will pass through this bustling metropolis on their way to explore the imperial cities (Rabat, Fes, Marrakesh, Meknes), the Sahara, or the High Atlas.
For many visitors, Casablanca is only a transit point. But the city is worth exploring before striking out to further adventures. Although the city doesn't have as much to offer on first glance, one shouldn't miss out to explore Casablanca's central district, the Moresque architecture, or the huge modern Hassan II mosque.
Read More:
Top-Rated Attractions & Things to Do in Casablanca

Travel Guide to Marrakesh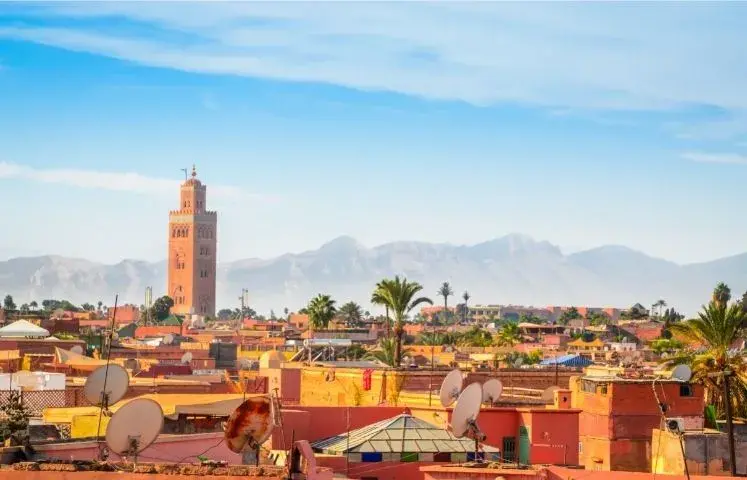 Marrakesh is many tourists' first experience of Morocco. This compact city, with its labyrinthine walled medina (old town) crammed with heritage monuments, is a city with many layers to explore. Many historic landmarks that have stood for centuries focus your attention on the city's changeable past.
The carnival atmosphere in Jamaa El Fna is lively, with snake charmers and dancers weaving their magic for the audience to watch and enjoy.
It is a favorite destination for city-breakers who come for chic weekends spent in the city's restored riad hotels.
For those up for a little adventure in the High Atlas, Marrakesh is the perfect starting point. even on a short trip to the city, it's easy to see glimpses of the mountain scenery by heading out on the many day trips offered.
Read More:
Top-Rated Attractions & Things to Do in Marrakesh

Best Towns in Morocco
Fez, Rabat, Marrakesh, and Meknes are the imperial cities of Morocco and they are all listed by UNESCO as World Heritage sites. They offer palatial architecture and wriggling alleys inside their medinas, dating back almost a thousand years.
Dive into the country's most important heritage sites and uncover the secrets of glorious dynasties, and let yourself be intrigued by the mysteries! Outstanding architecture, ornate artisanship, delicious food, and bustling souks are sure to leave you charmed.
Outdoor Attractions & Activities in Morocco
For some travelers, Morocco is the perfect blend of nature, culture, and history. The High Atlas, Anti Atlas, and Rif Mountains are popular destinations for mountain trekking, 4WD adventures, and exploring Moroccan culture. They're also great for simply admiring stunning mountain vistas.
The dunes of the Sahara, kasbahs, orchards of hazel and almond trees, and valleys lush with date palms offer wide desert views. While for other tourists, Morocco is all about the Atlantic Coast's surfing and good-value beach breaks.
Read More:
Top-Rated Things to Do in Morocco's High Atlas Region

Stats & Facts
Population of Morocco: The population of Morocco is 36.9 million. Areas that are densely populated usually sit at the Atlantic and Mediterranean coastlines.
Moroccan Culture: is distinguished by its Berber, Arabian and European cultural influences
Capital of Morocco: Morocco's capital is Rabat and has a population of 580,000.
Geography of Morocco: is located in the northwest corner of Africa and is bordered by the North Atlantic Ocean and the Mediterranean Sea, bordered by the Rif Mountains in the far west and cutting through at its eastern border with their taller ranges. The high Atlas Mountains separate the mild coastline from the Sahara Desert dunes of Erg Chebbi and Erg Chigaga.
Languages of Morocco: The official languages are, Moroccan Arabic (Darija) and Amazigh (Berber) are. French is widely spoken and serves as a second language. Spanish is spoken by many Moroccans, particularly in the northern regions of Tangier, and Tetouan.
Currency of Morocco: The Moroccan dirham.
Time Zone of Morocco: The time zone of Morocco is UTC+1.
Essential First-Time Traveler Tips for Morocco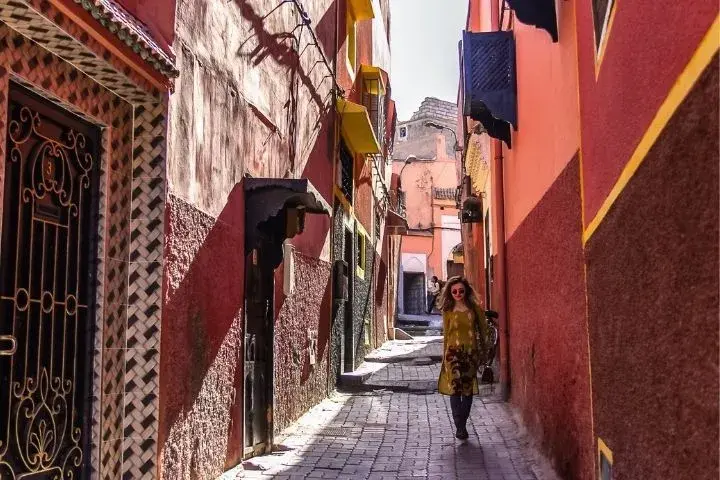 Tourist Visas: Nationals of 70 countries are visa-free entry to Morocco for stays of 90 days. Those that are not blessed with a passport from a country that does not need a tourist visa to enter Morocco, will have to apply through the Moroccan embassy.
Riads & Dars: In addition to hotels, many popular tourist destinations in Morocco offer B&B-style accommodation. You can choose from a riad or a dar. A riad is a traditional Moroccan home that is centered around an inner courtyard garden. A dar is typically smaller and more intimate than a riad, normally with a light well at its center. Famous destinations such as Marrakesh and Fes offer this type of accommodation.
Plug sockets: Morocco uses two-prong European-style electricity plugs.
Mosques: Non-Muslims are not allowed to enter mosques in the country, with one exception: Casablanca's Hassan II Mosque is open for visits by regular tours operated by the mosque.
Clothing: Off the beach, whether you're male or female you should dress conservatively so as not to offend the local people. In rural regions, this is very important.
Read More:
Top-Rated Attractions & Things to Do in Fes

Is Morocco safe?
Yes, Morocco is generally a safe country to travel in but like any other place in the world, something bad could happen.
General tourism-provoked scams may happen: like being ripped off or paying for something that doesn't exist, but these are rare.
Taxi's: They may tell you the meter is broken and it won't be, so negotiate your taxi price before you get in the vehicle; and make sure you're happy with the price you agree on.
Pickpocketing: can occur so keep your belongings safe to reduce the chances of your valuables being stolen especially in crowded areas.
Tours & Excursions in Morocco
Visa & Health Requirements
Please make sure you check all the information you need to know about the passport, visa, and health requirements of your destination.
Check out all the data provided by IATA (International Air Transport Association)
Share This